Top 7 Content Marketing Strategies
There are all different kinds of businesses around but what makes one shine brighter than the other? Why one kind of TV is preferred more than other, even if both have same features? This is where the magic of good content begins. Famous writer and content creator, Ann Handley once quoted:
"Good content is not storytelling. It's telling your story well."
These words can't be more appropriate. Everyone in the industry is selling their stories, but the ones who tell it perfectly gets the better results. For writing better content, there exists some insightful strategies which businesses can follow: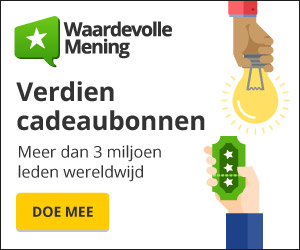 1. Get into the Mind of your Audience
It's always all about your audience! Get into the mindset of your audience and dig deeper into it. Ask yourself questions. What do people value? What are their benefits? What do they need to know to get closer to getting what they want? Speak to your customers and audience and ask them directly. Post polls, take surveys and share open questions via social media to get to the pain points of your audience.
2. Your content should have an aim
Content should always be created with a purpose. Is your aim to earn links? Are you trying to drive social engagement? Do you want to increase your organic traffic by a certain percentage within six months? Whatever your goals, you need to know them before you let your clients know about it.
3. Quality trumps quantity in content marketing.
People share and spread a message not because they're constantly exposed to it. They share it because it touches them or improves their life!
Marketers that publish lots of content get traffic, but even great content can get lost in the sea of information. If a piece is getting a lot of feedback and starting a conversation, don't let it to fall by the wayside after just a few days. Instead, keep promoting it through social media and encouraging others to share.
4. Make shareable content.
The most effective content is the shareable content. But what makes content shareable? It all comes down to social currency. In other words: What will the reader gain from sharing your content?
Think about the types of comments, posts, and articles that you share online. What do they do? They often back up your position on a topic, feature something you care about, or make you look smarter or more important.
Types of content that gets shared often:
Informative and helpful.
Disprove a common theory.
Show that you care.
Nostalgia helps make content shareable.
Current events.
5. Educate you audience
Content should always educate the audience and drive them one step (or several steps) up the customer journey to your solution. Truly educate your users and tell them exactly when this is the solution and when it's not; this is called demarketing, and it helps qualify your audience. Then, tell them exactly what to do to take the next step and what the benefits are by ending with "Call us" or "Book an appointment" statements.
6. Target Keywords That Are Driving Traffic
Target keywords that are already driving traffic to the top pages in Google's organic search results. You should target a primary keyword for each content piece. Beyond that, though, be sure to confirm what's already ranking on page one of Google's search results, and then confirm the ecosystem of keywords that are driving traffic to those pages. Incorporate some of those keywords to improve your organic performance.
7. Use your content more than once.
It takes time and/or money to create your own content, and marketers publish great content once and then never using it again. If you have great content, you can continue promoting and sharing it. Repurposing helps you get the most out of your content. Turn it into a podcast, combine content into downloadable reports, use it for social media posts, emails and newsletters, or turn it into YouTube videos. (And that's just a few ideas.)
Of course, you'll have to slightly modify and adapt your content to the different mediums, but the hard work of creating the content is already done.
Content marketing is not a new thing. We are witnessing this from decades in the form of magazines, newspaper advertisements, TV advertisements and a lot more. It is just the matter of proper thinking into the content. It's all in your brain. Dig Deeper Folks!!
To give your business a digital makeover, Checkout about Progressive Web Apps | Move Toward Digitization – Be Aware "How Progressive Web Apps Will Impact Business In 2021?"